Software
Development
Software Development
You receive the benefit of successful, high-quality applications without the hassles of learning curves and staffing.
Quality
Lab
Quality Lab
Whether you are developing your own software or buying a system for your company, NRG solutions can test the software for you and make sure it complies with the requirements.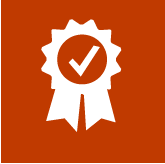 Portals
Development
Portal Development
NRG Solutions have successfully delivered various web and mobile portals that servers thousands of users every day.
Mobile/Telco
Solutions
Mobile/Telecom Solutions
NRG Solutions has extensive experience in developing mobile and telco applications. We provide clients with customized solutions that allow them to keep pace with business demands – anywhere, anytime.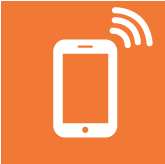 Software Development
NRG Solutions offers a fully managed software development lifecycle, including system analysis and design, system planning, selection of optimal technologies, prototyping, system implementation, testing, support, maintenance and writing documentation. We apply strict quality assurance plans to ensure our customers' full satisfaction.
NRG Provides
Development Outsourcing
Enterprise Application
Enterprise Workflow
Business Process Improvement
Content Management
System Integration
CRM Applications
Quality Lab Development
Software Testing is a fundamental part of the software development process. Discovering software problems before the release will save you the embarrassment of the issues being detected by the client and will increase your credibility.
NRG Provides
Test Planning
Preparing Test Cases
Test Execution
Bug reporting and Management
User Acceptance Testing (UAT)
Dedicated Testing Team
Mobile/Telco Solutions
NRG Solutions offers a development of mobile applications among various platforms including iOS, Andriod, Windows Phone. NRG also provide mobile portal development as well as telecom integration applications.
NRG Provides
Mobile Development (iOS, Android, Windows)
Integration to various telecom applications and services
SMS/MMS applications & integrations
Portal Development
Users are spending more times on portals every day for information sharing, connecting various organization departments or even working and communicating to their clients. NRG have delivered portals in various sectors that includes, telco, employability, education, tourism. Moreover, we utilize the benefits of using portals in implementing several business workflows for our clients.
NRG Provides
Custom Portal Development
Intranet Portals
Workflows
SharePoint